"Retreat" signals the end of the official day.
It is usually played just before "To the Colors" or the national anthem,
which are played during the lowering of the flag.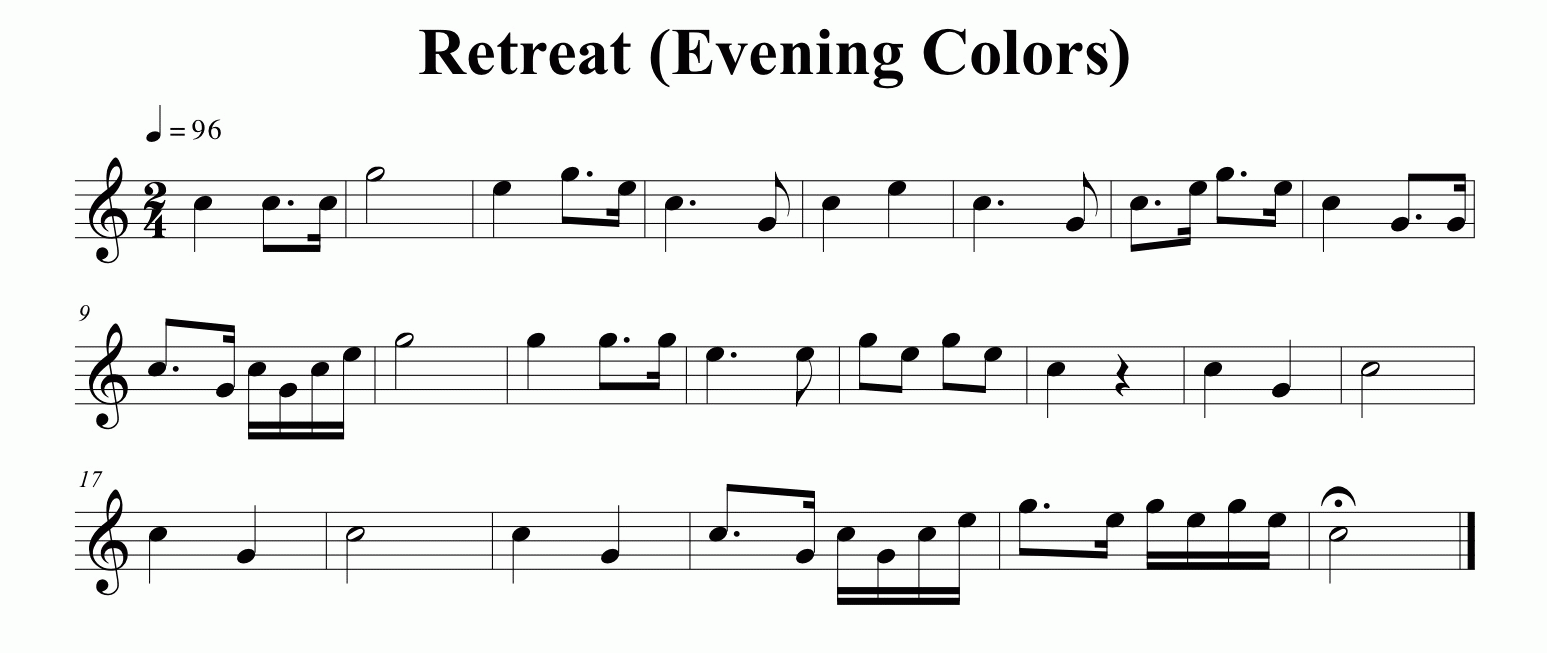 Click Here to play a WAV version of this bugle call which was
provided by the Frederick Military Academy Alumni Association.
Click Here to play an MP3 version of this bugle call
performed by the US Army Band Drum and Bugle Corps.
Click Here to download and/or print a PDF of the music for this bugle call.
To download and save these files to your computer, RIGHT Click on the links.
Please do NOT redistribute the files.
The Music for all of the bugle calls listed in Requirement No. 4
of the Bugling Merit Badge
can be found on our Bugle Call Page.
---
Page updated on: May 08, 2022
---